Hasn't it been another crazy year in New Zealand and around the World? The feeling of uncertainty disrupts our lives and like you all, we have felt unsettled and a little concerned with what's happening. 
With so many of our markets cancelled this season we wonder what the next email will bring – another cancellation? Our markets are the backbone of Lavender Abbey, this is where we sell our wares, meet and chat with our customers and of course, earn our income.
Our products are the type of product that needs to be touched, smelt and we love chatting to our customers about our range.  We hope that the rest of the markets can go ahead and we can see you all again.  Check out our website under 'markets/events' to see where we will be this season.  The list is being updated as markets change so it will be as up to date as it can be.
On to brighter things:
I've been looking at the lavender in the field today, we are seeing lots of green leaves and small flowers are bursting from below. Some have a slight blue tinge but it's a bit early for real colour.  Once the flowers emerge, the growth happens quickly and I'd say within three weeks we will see a burst of colour in the paddock, especially the Violet Intrigue.  Our Violet Intrigue (image below) is the first variety to flower and has an amazing bright purple hue. Although one of our new varieties looks like it has a lead on VI at this stage.  I will keep you up to date with pictures of the stage of the blooms as we go along.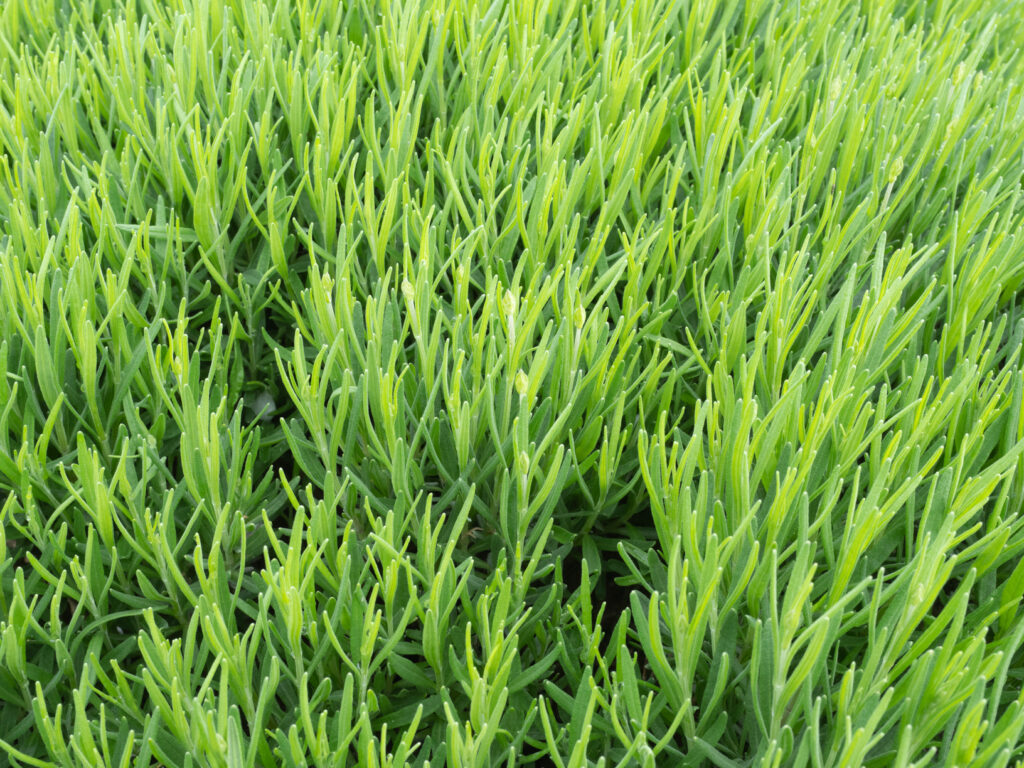 We have three new rows this year which are coming along well.  When you visit us this season the new plants are small but they will still have flowers, in 2023 they will look amazing. The netting is on the rows to save the little plants from being decimated by bunnies.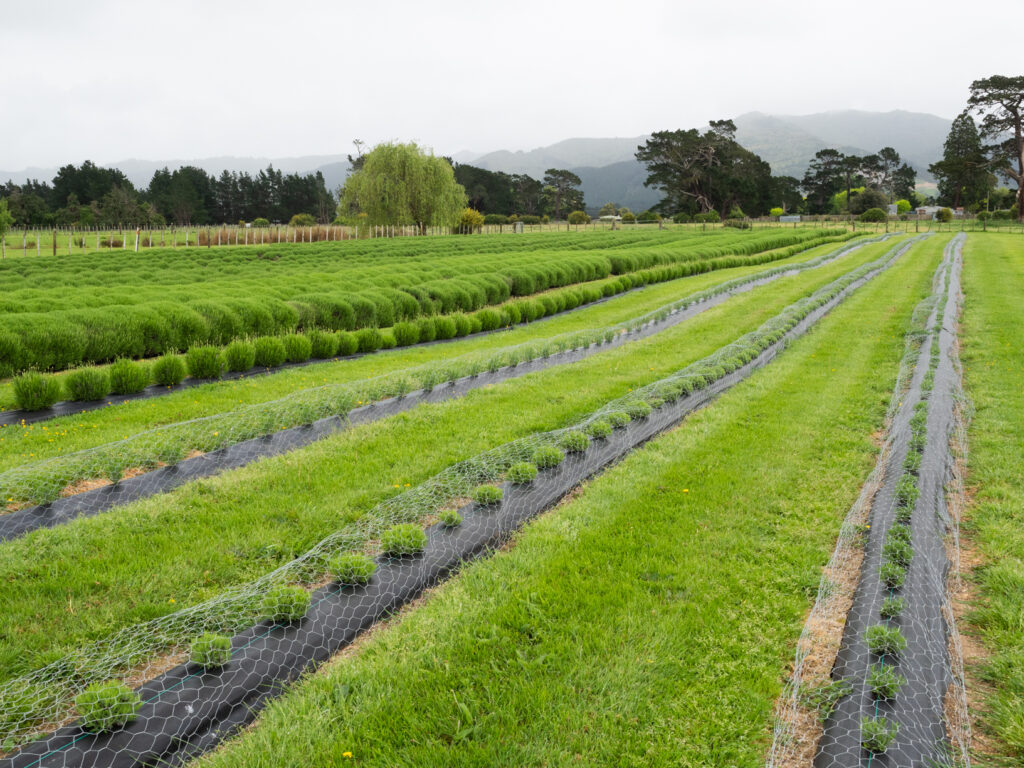 Our directional post (for your photos) is being painted by a local artist with lavender flowers and bees and is looking really cool.
We will have five umbrellas for you to shade under when you are picnicking in the field on our open days. These will be up but if it gets too windy, we'll have to take them down until the wind subsides.
Our 'Pick your own lavender' dates are 1st, 2nd, 8th, 9th, 15th, 16th, 22nd and 23rd January 2022 from 10am-3pm.  We choose these early January days as this is when the lavender is at its brightest and best. Towards the end of January and into February, the tone changes as the flowers mature and develop lavender oil.
2022 will be the first year we have opened on New Years' Day. We thought what an amazing way to start a brand new year and leave 2021 & 2020 behind us and kick them out the back door! Come and spend your New Years' Day with us and enjoy some peace and quiet in the lavender, bring a picnic, family and friends and see the new year in at Lavender Abbey.
We will let you know closer to the time regarding any Covid requirements for our open days.
EXCITING NEWS!!!!
We are excited to say we are getting a shop on the property. This is something we've been trying to do for some time now but we didn't find the right building. We are rapt that we can finally go ahead with my vision. It may not be here for your January visit but we'll let you know on our website and facebook page what the opening days and times will be. We'd love to see you at the shop when it's up and running.
That's about all the 'Blooming Lavender' news we have right now, we'll keep you up to date as the flowers emerge into purple and other colours, always a fabulous time of the year.
Take care and see you soon!